Well it's locker tag time again at school for the big game this weekend. So I hit my favorite craft store this morning for supplies. This time I picked up enough to get me thru the rest of the football season. So without further ado here is what the best lockers are wearing Friday.....
For her big sister cheerleader on varsity.....
And for her 3 football players.....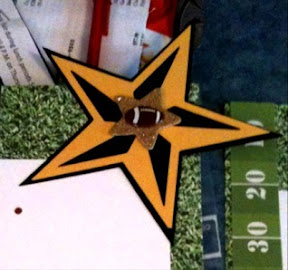 She hand wrote a message to each player so she could say that she made them. I guess I will let her take the credit....lol
- Posted using BlogPress from my iPhone